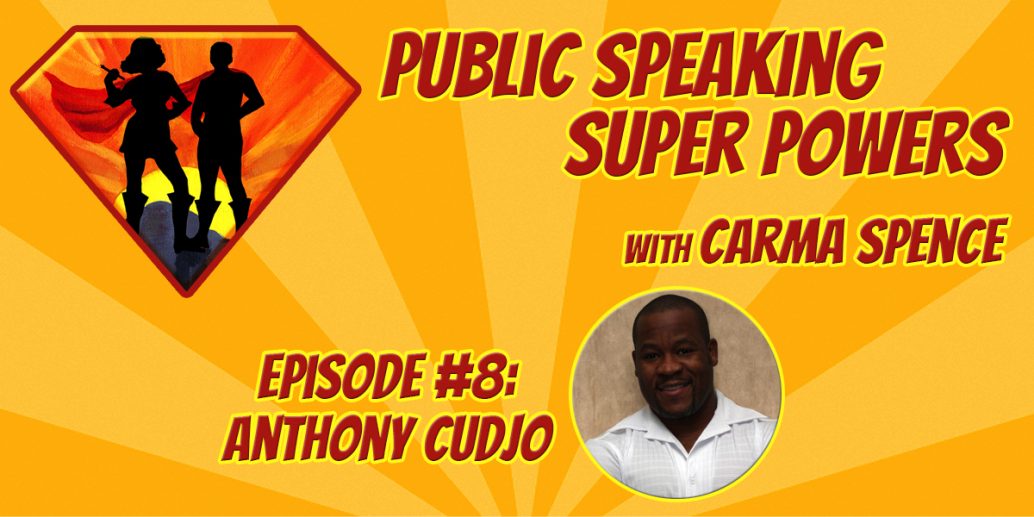 This episode of the Public Speaking Super Powers Podcast features Carma's interview with Anthony Cudjo, a Certified Master Trainer, nutritionist and recognized women's fitness expert, with more than 25 years experience in the fitness industry. He has given presentations in more than 750 cities throughout the U.S, at health clubs, hospitals, corporations, and churches.
Podcast: Play in new window | Download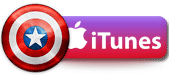 Podcast Highlights
Length: 15 minutes, 5 seconds
"You choose to be powerful or you choose to be pitiful."
– Anthony Cudjo
Anthony Cudjo believes that you can achieve anything you want if you take action consistently. "If you believe in it, then you take action. Then you take consistent action and the next thing you know it's manifested for you." When he got started in speaking, he would practice in front of friends and family, then he graduated to small groups and eventually to large groups. Taking your speaking journey one step at a time is the best way to hone your skill, he advises.
Anthony Cudjo's Big Tip: "One of the key ingredients to any success, no matter what you chose to do in life, the key ingredient that you're going to need … and it will be challenged, and it will be tested … and that's your patience." You need to be patient with yourself in this process. "Things don't show up the way you think."
Learn more about Anthony Cudjo
---
About the Public Speaking Super Powers Podcast Series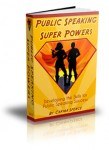 Carma Spence, the author of Public Speaking Super Powers, interviewed 80+ speakers as research for the book. This podcast shares those interviews so you can hear what the Featured Speakers said in their own words. This series will run twice a week, on Mondays and Wednesdays, until all interviews are posted. Occasionally, a special edition with a new interview will be added to the mix.