By Featured Speaker Lily Iatridis
So many people feel that they have to put on a different persona when they're a "public speaker." They have to act more gregarious, more out there, more polished, more professional, more perfect. As a result, they're not being themselves at all, and their audiences feel it.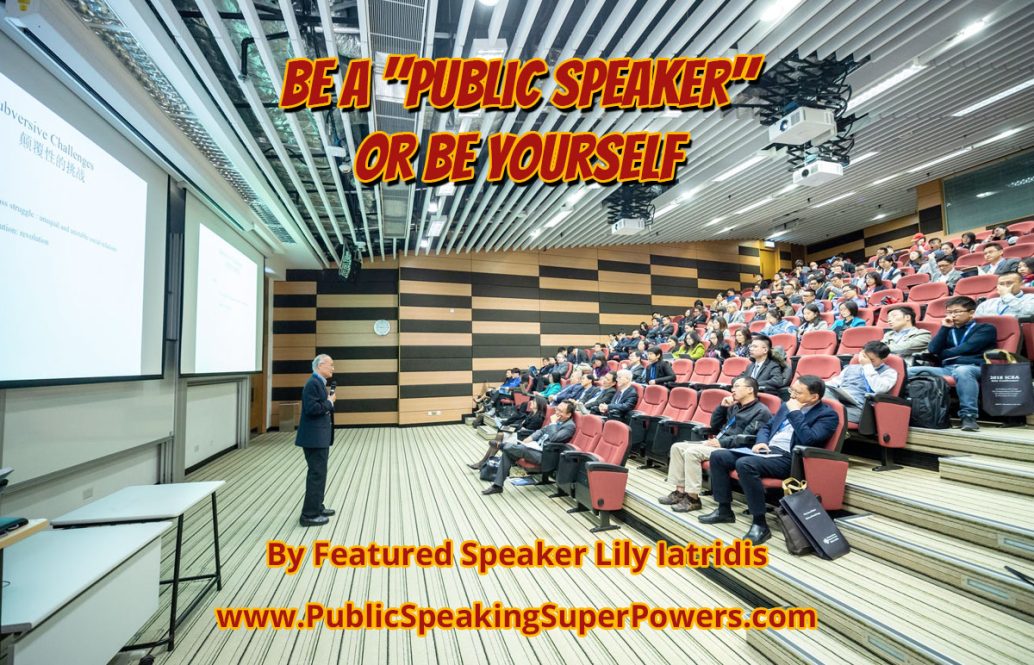 What defines "public speaker?" It's simply a person that presents orally to a group. They don't have to have any particular level of charisma or beauty. They simply need to use their voice to communicate clearly.
Some people feel that when they're the public speaker, they have to become something or someone they're not. As a "public speaker," yes, you do have to extend your energy and be more focused upon the people around you. But losing or burying your unique self in the process causes will also make you less interesting to your audience. As a public speaker, you'll lose your personality and try to present in a way that's not natural to you. Therefore, your delivery will be awkward.

Forget about trying to adopt a "larger than life" persona. When taking the stage, be the most of who you are. That whole "larger than life" perception of you will eventually take care of itself.
Here's another martial arts/aikido metaphor. I'm an extremely short person. If I try to reach up to make contact with my training partner, I get off-balance. I lose my center, and I can't execute the technique effectively. That was an habitual response I did without thinking for years. I still catch myself doing it sometimes, even though I've been training since 1993.
Instead, what really works is to use your unique trait to your advantage. As a short person, my center is lower than almost everyone else's. If I can bring a training partner down to my height- and there are many ways to do so- I easily have full control of their body movement. They're scrambling to get their feet back underneath their bodies while I execute technique effortlessly.
It's the same when you're the public speaker. When Woody Allen took the stage, did he try to act like Clint Eastwood? No, he was neurotic, clever, and funny, and he was a brilliant success. He made the most of his unique self in his characters on stage and in film.
Find the unique characteristics that define you, that your friends love you for, that set you apart from the rest of the crowd. Don't hide them when you're the public speaker. Instead, put them out there for everyone to see, and see what happens!
---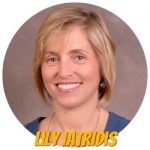 Lily Iatridis of Fearless Delivery, has a proven track record and knows the key elements in effective and engaging presentation. Her expertise is in supporting professionals to get their message expressed clearly to deliver the biggest results in their live and online presentations. Secrets and strategies such as "how-to" shortcuts, personalized instruction and even packaging the presentation are just some of the skill sets that Lily brings to her audience to create a fearless and effective delivery. If you've ever been nervous in front of an audience, please download Lily's free ebook, "5 Steps to Neutralize Difficult Audience Members- Without A Power Struggle!" In this ebook, Lily shares simple strategies that will put your mind at ease, arm you with useful strategies, and entertain you with some stories of her own bumps along the path to public speaking success.
---