Before you got your first car, did you know how to drive? Of course not! You needed to take lessons, practice driving, and eventually, you gained enough confidence to take the wheel on your own. Public speaking is just like that. You take some lessons, practice your skill and soon you're confident to speak before any group you choose.
It's important to understand that there is very little difference between learning to speak in public and learning to drive. If 30 million people in the U.S. can learn to drive, they can also learn how to speak in public. How so?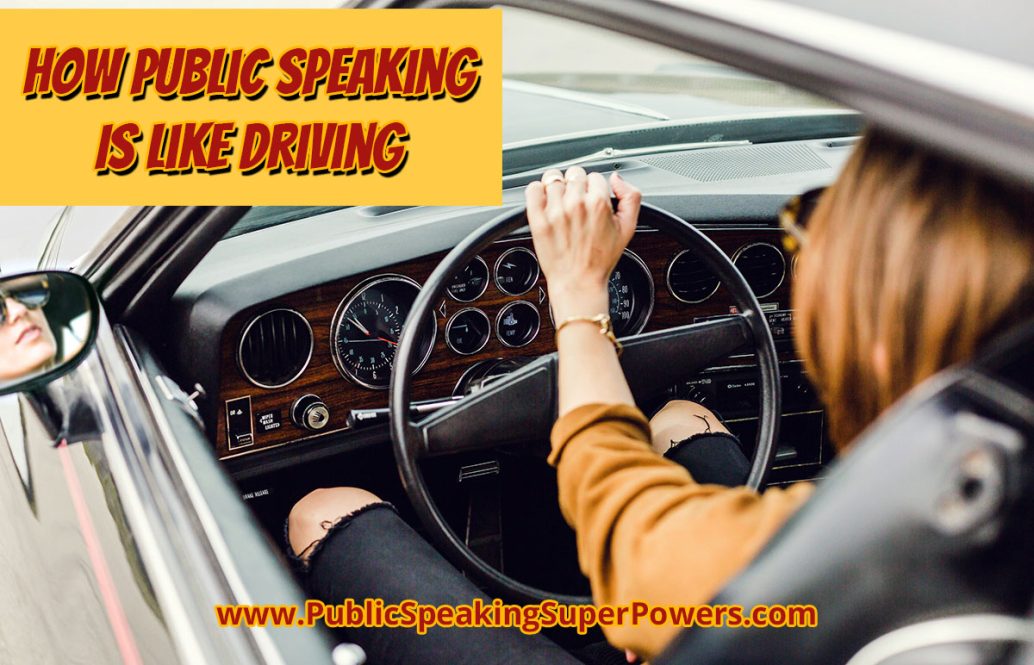 Think back to when you first started driving. You may have thought the process was simple when you were little, but when you got behind the wheel, it was not as easy as you thought. You had to worry about the starter, the clutch, the throttle, brakes, etc. You may have felt the car was much bigger than it really was especially compared to "narrow" streets. Plus, you had to contend with traffic on the streets.
The entire driving process was far more complicated than you anticipated, riddled with danger and the unknown. The fear of driving was real. Your heart raced. Your pulse sped up. You were probably very nervous. However, you were taught how to drive, and you learned how to do it.
The same principle applies to public speaking and overcoming speaking anxiety. Once you learn a few general rules, they become a part of you (as if they were always there). More so, after you've used them for yourself a few times. Today, you can get into the car and drive like it's nothing–it's automatic.
The same process applies to public speaking. Learn the rules. Practice them until they become second nature. The rules of speaking are simple, and anybody can stand before a group and articulate exactly what they need to say without showing nervousness or fear. By actually putting those rules into practice, you may find yourself wondering why you were ever scared or nervous in the first place.
It's Time To Overcome Your Public Speaking Obstacles
A person who is just learning the art of public speaking will have a few obstacles to leap. Challenges such as
Self-consciousness
Shyness
Poor quality or low voice
Feelings of inferiority
Unsure of themselves
However, if you put your mind to it, you can overcome these challenges. All you need to get behind the "wheel" and learn to drive.



Would You Like Me to Help You Improve Your Speaking?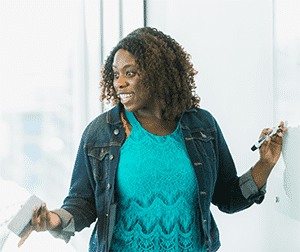 Would you like to be a more confident speaker?
Would you like to master foundational speaking skills?
Would you develop more effective presentations?
Then keep reading.
This summer, I invite you to join an intrepid group of students as they begin their Public Speaking Superhero's Journey.
You will learn:
How to face your fears and overcome speaking anxiety.
How to bring passion, authenticity and confidence to your presentations.
How to develop an effective speech with clear organization, engaging stories and a touch of humor, when appropriate.
And so much more! I will show you how to unleash your inner speaking superpowers, how to develop an effective presentation and how to deliver it with ease.
Take Your First Step to Improving Your Speaking Skills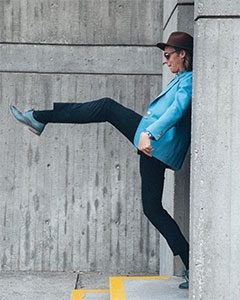 As part of this Founding member group, you'll gain lifetime access to a special learning portal, a private Facebook group, and direct access to me. Future groups will not have as much personalized guidance.
This program is not for everyone, however. You need to
Be prepared to face your fears and push your boundaries.
Attend weekly group meetings (held on weekends to accommodate those who have day jobs).
Commit to completing assignments in a timely manner.
Provide feedback so that the program can give you better results.
You will also need to be able to invest in yourself and your project. Although this first group will receive a reduced fee for the program, it is still not inexpensive. In addition, the Founding Members' group is open to the first 20 people who are accepted into the program. After those seats are filled, you can be put on a waiting list for next year's group.
If you have heard your speaking call to adventure and are ready to start your quest to become a confident speaker, I invite you to set up your application call today. You don't need to do this alone. Let me guide you on your quest.
NOTE: To make sure that you are serious about this opportunity, there is a $25 fee for scheduling this appointment. If you are accepted into the program, that fee will be applied to your total tuition. If this is not a good fit for you, I will happily refund the fee. If you miss your appointment, your fee is forfeit.