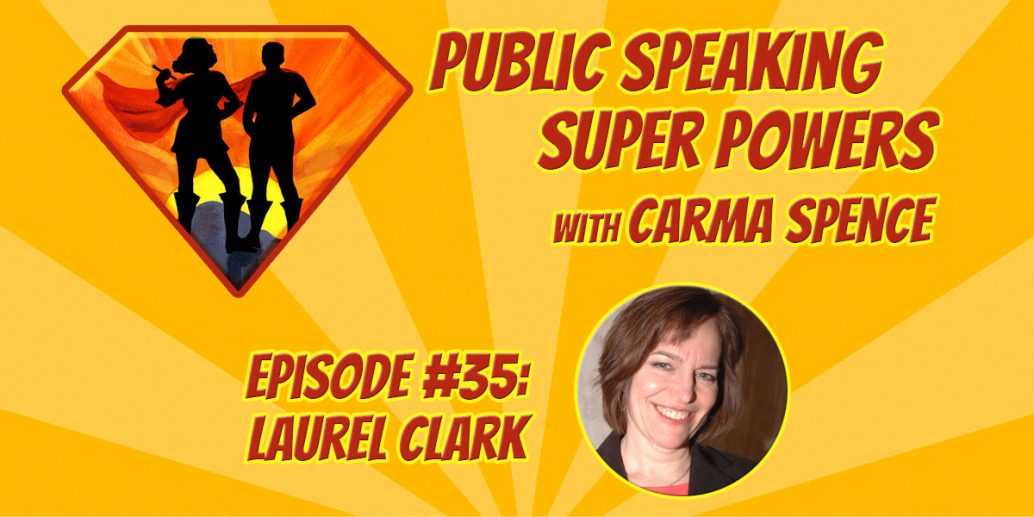 This episode of the Public Speaking Super Powers Podcast features Carma's interview with Laurel Clark, a teacher, author, and speaker.
Podcast: Play in new window | Download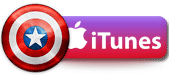 Podcast Highlights
Length: 15 minutes, 11 seconds
When Laurel Clark was a child, she was very shy and quiet. However, through the prodding of her friends and her position with the School of Metaphysics, she has learned to speak in public and has grown a business with this skill. In this episode she talks about how visualization can help improve your speaking skills, shares some tips on how to focus your mind and discusses her solution for connecting with an audience through eye contact.
Laurel Clark's Big Tip: TIP
---
About the Public Speaking Super Powers Podcast Series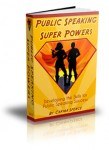 Carma Spence, the author of Public Speaking Super Powers, interviewed 80+ speakers as research for the book. This podcast shares those interviews so you can hear what the Featured Speakers said in their own words. This series will run twice a week, on Mondays and Wednesdays, until all interviews are posted.