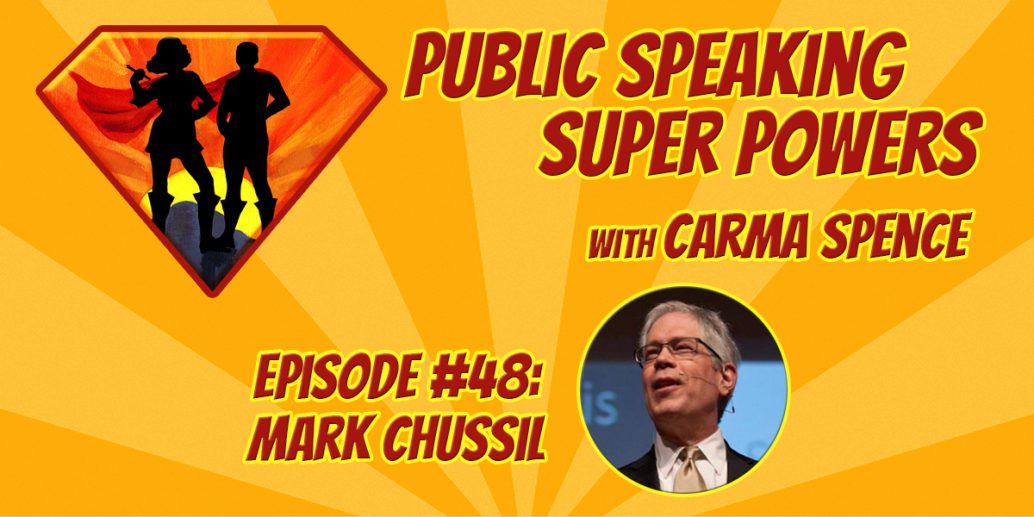 This episode of the Public Speaking Super Powers Podcast features Carma's interview with Mark Chussil, who lectures and consults around the world about strategic thinking, advanced business war games, and strategy simulation.
Podcast: Play in new window | Download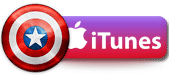 Podcast Highlights
Length: 19 minutes, 02 seconds
Mark Chussil claims that his public speaking superpower is preparation — both in content and rehearsal. In this episode, he shares his advice on how to prepare for a successful presentation.
Mark Chussil's Big Tip: "I rehearse and I really do want to emphasize that," Chussil says. "There was a time early on when I was doing public speaking, I rehearsed a lot. What I was trying to do was to memorize my speech, and then I decided I didn't want to do that anymore because I didn't like the robot stuff. And I thought, well, I know what I'm talking about. But it didn't get better when I stopped rehearsing. In fact, it got worse. So now I do rehearse, but I've taken the pressure off by saying I'm not trying to memorize this speech, I'm just trying to get smooth with what it is that I want the audience to take away."
---
About the Public Speaking Super Powers Podcast Series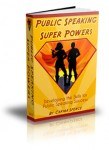 Carma Spence, the author of Public Speaking Super Powers, interviewed 80+ speakers as research for the book. This podcast shares those interviews so you can hear what the Featured Speakers said in their own words. This series will run twice a week, on Mondays and Wednesdays, until all interviews are posted. Occasionally, a special edition with a new interview will be added to the mix.