By Featured Speaker Bob Urichuck
Each and every day can be a jump start towards getting everything you want out of life when you incorporate an attitude of discipline.
An Attitude of Discipline is greeting each day with gratitude. When you wake up in the morning, you are granted another day closer to living your dreams. Simply waking up each day is a poignant reason to be grateful. So many people will not wake up today.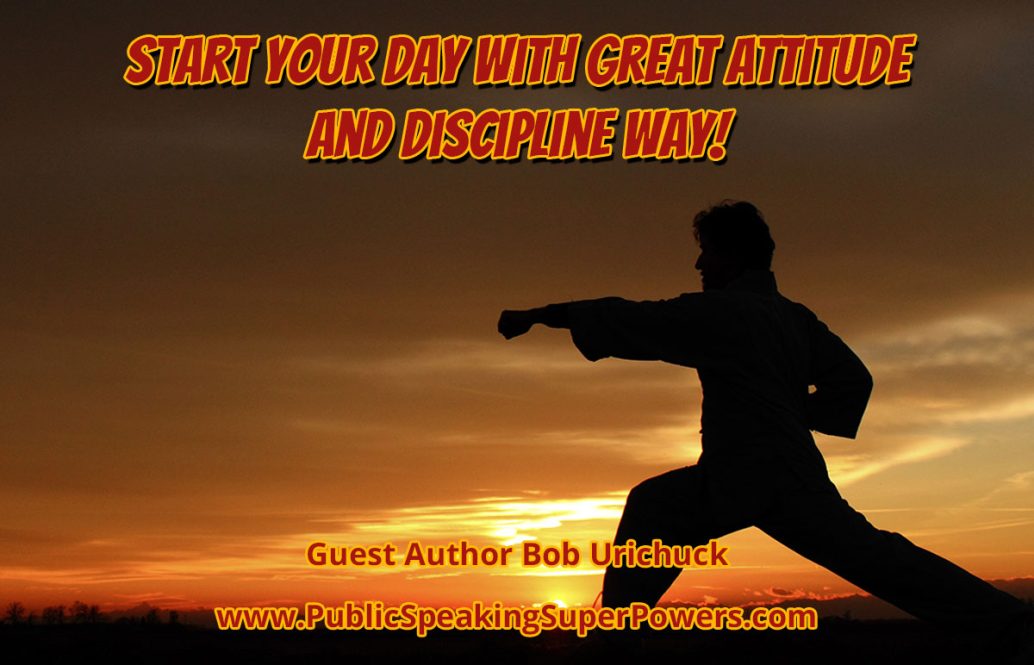 An attitude of gratefulness is a daily discipline. Embrace an attitude of gratitude and notice how you speak differently using powerful words and how your body language greatly improves. For instance when asked how you are, what is your typical reply?
Common responses are: fine, good, OK, not bad, etc. However, with a radiant attitude of gratitude you will draw on stronger words such as: excellent, fantastic, great, etc. In addition, body language speaks louder than words. Therefore, your body language proudly highlights the jubilant words.
(more…)