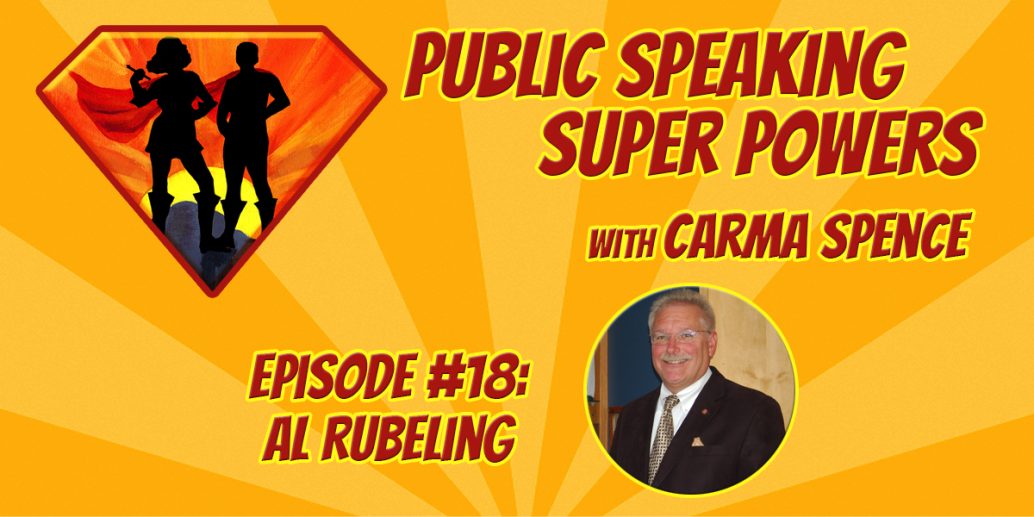 This episode of the Public Speaking Super Powers Podcast features Carma's interview with Al Rubeling, an architect and professor at the University of Maryland College Park, where he teaches the business curriculum at the School of Architecture.
Podcast: Play in new window | Download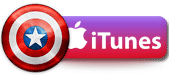 Podcast Highlights
Length: 15 minutes, 29 seconds
Although he hasn't had any formal training in public speaking, Al Rubeling now speaks for a living, both as a professor and in his business as an architect. One of the things that he has learned through his speaking experiences is that there is no need to be nervous, he says. You "just have a conversation with people, speak what's on your mind or read what you have to read and don't rush it."
In this episode, he talks about "speaking in tongues," which is his way of expressing speaking in a language that your audience understands.
Al Rubeling's Big Tip: "I think that the superpower comes from your soul. … You have to be passionate. You have to be confident about your message or your purpose."
---
About the Public Speaking Super Powers Podcast Series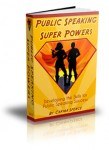 Carma Spence, the author of Public Speaking Super Powers, interviewed 80+ speakers as research for the book. This podcast shares those interviews so you can hear what the Featured Speakers said in their own words. This series will run twice a week, on Mondays and Wednesdays, until all interviews are posted. Occasionally, a special edition with a new interview will be added to the mix.