This episode of the Public Speaking Super Powers Podcast features Carma's interview with Carole A. Felton, who gives lectures, leads seminars and workshops, and performs other speaking engagements. Although she acknowledges that public speaking is one tool in the marketing toolbox, she says it is her favorite and most exciting tool. "I've always regarded public speaking as another wonderful prong of the marketing mix," she says, "because it gives you the added component of direct interaction."
Podcast: Play in new window | Download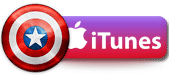 Podcast Highlights
Length: 12 minutes, 53 seconds
In this episode, Carole A. Felton adds a new note to the discussion of "speak about your passion." She says that you not only need to be passionate about your topic, but you also need to "involved and immersed" in it. "You really need to be well versed on the topic so that you can speak intelligently and be well informed," she says.
In addition, she talks about speaking clearly, as well. "I think speech patterns are important as a speaker," says Carole A. Felton, "so that you don't assume that you can use a phrase that generalizes. I think the more specific you are, and of course, the more clear you are, the clarity of what you say, the enunciation, the interesting tone that you use, I think all of that is important."
Carole A. Felton's Big Tip: Be relevant … to your audience and to the current times. "You may need to change your topic, as you go from group to group," she says. And you need to "be relevant to today's issues." This may mean sprucing up old speeches to keep them up-to-date.
Learn more about Carole A. Felton
---
About the Public Speaking Super Powers Podcast Series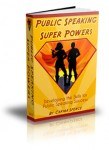 Carma Spence, the author of Public Speaking Super Powers, interviewed 80+ speakers as research for the book. This podcast shares those interviews so you can hear what the Featured Speakers said in their own words. This series will run twice a week, on Mondays and Wednesdays, until all interviews are posted. Occasionally, a special edition with a new interview will be added to the mix.