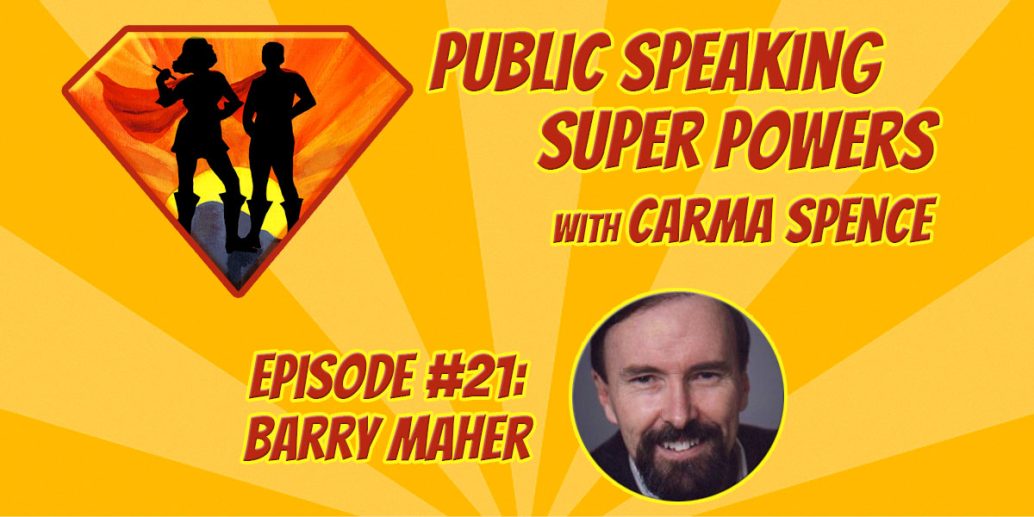 This episode of the Public Speaking Super Powers Podcast features Carma's interview with Barry Maher. Barry first made his mark as a world-class salesperson and sales manager, then as a management and sales consultant, helping clients improve their productivity, often dramatically. He is the author of several books, including Filling the Glass, No Lie: Truth is the Ultimate Sales Tool, The Prentice Hall Marketing Yearbook and, Getting the Most from Your Yellow Pages Advertising. Barry has appeared on The Today Show, NBC Nightly News, CNBC and on more than 800 local television and radio stations, and he is frequently featured in publications such as USA Today, The Wall Street Journal, The New York Times, The London Times and Business Week.
Podcast: Play in new window | Download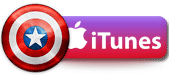 Podcast Highlights
Length: 27 minutes, 40 seconds
After his first business book was published, Barry Maher was asked to speak at a conference – and was paid a nice fee for it. However, he didn't have experience as a professional speaker, so it didn't go quite as well as he hoped. "Fortunately they didn't ask for their money back," he said. "They were actually reasonably happy with the session. But I wasn't, of course. It wasn't any way to start a speaking career."
Lucky for his audiences, he has greatly improved since then. In fact, audience engagement is the one thing he believes is the key to successful public speaking. He spends much time researching an audience before gets up on stage. "I want to know as much as I possibly can about that audience," he said. "Because it's really about them. It's not about me."
In his experience, he's found that when you get a bad evaluation, often "that's the person that for whatever reason did not feel part of the group," he said. That reviewer "did not feel evolved in the presentation. Maybe they were having a bad day, maybe you did a bad job of relating to them." Regardless, he keeps an eye out for these people so he can pull them in an engage them in the presentation.
Barry Maher's Big Tip: "There's really no substitute for being in front of the audience," he said. You need to rehearse and practice speaking in front of live audiences over and over again. "There's no substitute for having a real audience there. You never know what is going to work in front of an audience until you have done it."
---
About the Public Speaking Super Powers Podcast Series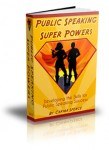 Carma Spence, the author of Public Speaking Super Powers, interviewed 80+ speakers as research for the book. This podcast shares those interviews so you can hear what the Featured Speakers said in their own words. This series will run twice a week, on Mondays and Wednesdays, until all interviews are posted. Occasionally, a special edition with a new interview will be added to the mix.