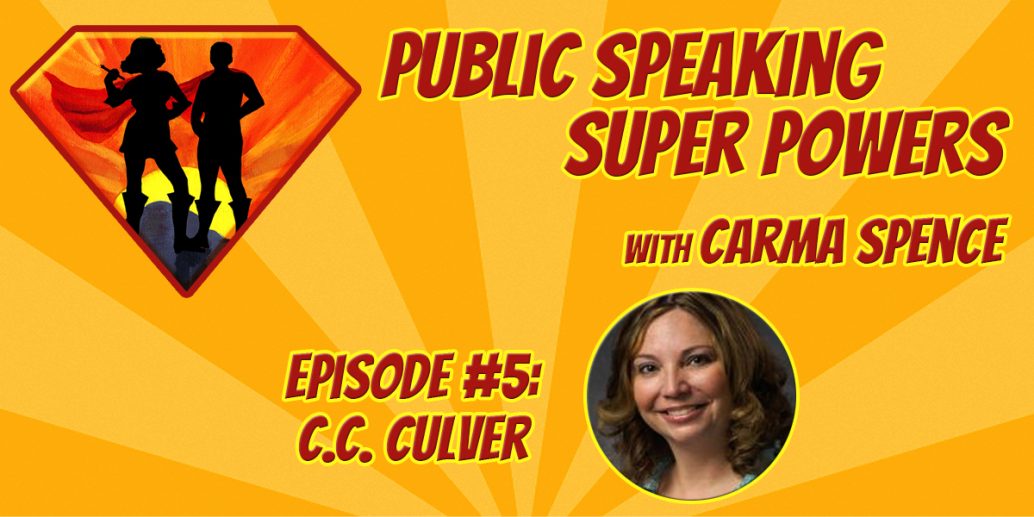 This episode of the Public Speaking Super Powers Podcast features Carma's interview with C.C. Culver, a former software engineer that has worked on NASA missions. With more than 25 years experience as a speaker, she currently coaches people about public speaking, helping them gain confidence and experience.
Podcast: Play in new window | Download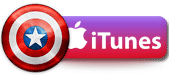 Podcast Highlights
Length: 14 minutes, 49 seconds
If you had known C.C. Culver in grade school, you would never have thought she'd make a career of speaking. Voted one of the most shy children in school, she had to seek help just to be able to communicate with others in general. However, she did overcome her speaking challenges and has become an accomplished speaker.
Culver takes an almost spiritual approach to speaking, believing that everyone has the seeds of a good speaker inside them. In this episode, she talks about uniqueness, connecting with the audience with love and overcoming adversity to achieve your purpose and vision.
C.C. Culver's Big Tip: Let go of your monkey mind chatter and empty your mind. This allows you to be present and connect more effectively with people one-on-one and with an audience.
---
About the Public Speaking Super Powers Podcast Series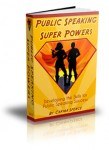 Carma Spence, the author of Public Speaking Super Powers, interviewed 80+ speakers as research for the book. This podcast shares those interviews so you can hear what the Featured Speakers said in their own words. This series will run twice a week, on Mondays and Wednesdays, until all interviews are posted. Occasionally, a special edition with a new interview will be added to the mix.